Last Updated on: 17th September 2023, 12:55 pm
Despite the fact that long, flowing healthy hair is routinely associated with femininity, there is also something so distinctly masculine and edgy when men have long hair. If you are looking to increase healthy hair growth, we have some methods to help you cruise through the awkward stages so you're left with long, luscious strands that you can cut, comb or tie into the man bun you've always wanted.
Here are some of our favorited tips for men who want to grow their hair:
Wait out the Awkward Phases
Growing long hair can be a rewarding experience, but it also comes with its share of challenges. One such challenge is the awkward phases that men may experience during the hair growth journey. These phases can make maintaining the desired look difficult and may even discourage some from continuing the process. However, with patience, perseverance, and proper care, you can successfully navigate through these awkward phases and achieve your long hair goals.
Stimulate hair growth
At the end of the day, how fast your hair grows comes down to the health of your scalp. In order to grow long hair, you must have healthy hair that is free from split ends and hair breakage. As the scalp is home to your hair's follicles, which is where new growth occurs, you need to ensure they receive enough nutrients or growth will be minimal. Hair usually grows around half an inch but you can try to make hair grow faster by doing a hot oil massage or an apple cider vinegar rinse.
Hot oil massage can be done with coconut oil to increase blood circulation which will lead to a healthier appearance and strong hair. If you have damaged hair, leave in oil massages can help restore the hair shaft.
Shampoo with the right product
Although the natural oils in your hair can help promote hair growth, any excess oil on the scalp should be cleansed thoroughly to avoid clogging up the pores. Washing your scalp will help stimulate it and prevent the rest of your hair from becoming dull and coarse. You should choose a stimulating shampoo to enliven and stimulate the scalp for the best results. Whilst you wash your scalp, you should focus on doing scalp massages which are also necessary to help with the hair growth cycle to maintain hair health as they provide light exfoliation.
Prioritize conditioning
The key to improving hair health and strengthening hair is to condition hair regularly. Make sure you use a hydrating conditioner several times per week to ensure that moisture gets locked in at every stage of the game. Conditioning will keep the hair healthy and promotes hair health by ensuring hair strands stay hydrated and moisturized. You can also incorporate a deep conditioner in your weekly hair routine to deter split ends. Remember to let your hair air dry as much as possible and avoid using hot tools as they can really dry your hair.
Get strategic haircuts
It is good to get strategic haircuts as it helps in promoting hair growth. Having regular hair trims won't make your hair grow but they do help prevent premature breakage which can cause your hair to look shorter and prevent them from growing to its full potential. When your goal is to grow your hair fast, stop by the barber once every two or three months for a trim. Consider starting long on top and short on the sides to ease into long hair.
You can also change up the products use you use to achieve different hairstyles and lengths to ensure that your hair looks deliberately styled even during those weird phases.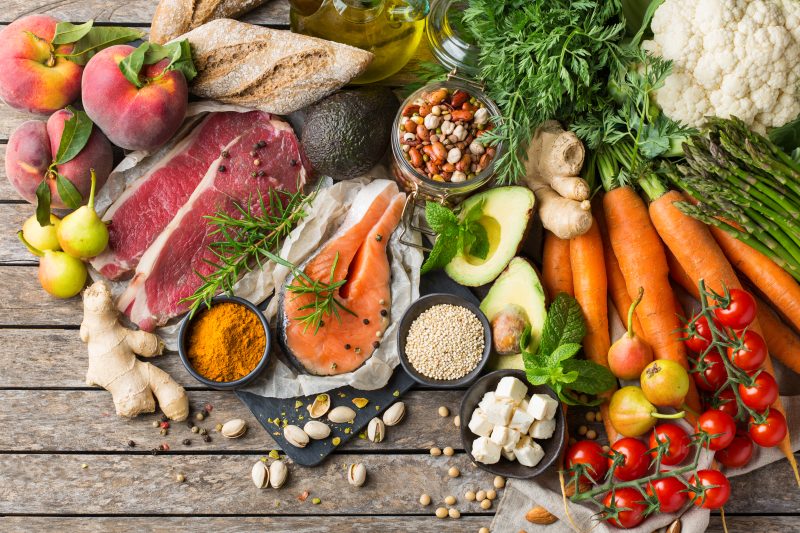 Have a well-balanced diet
You are what you eat, and that definitely goes for your hair. In order to produce long and healthy hair, your scalp needs nutrients to help stimulate hair growth. Hair follicles are mainly made of protein therefore foods rich in these compounds are thought to promote faster hair growth. A healthy diet that is filled with essential vitamins, fatty acids and minerals is also necessary for the hair-growing process. To stimulate growth, you should fill your diet with eggs, fish, avocados, seeds and fruit to feed your hair all the stuff it needs to thrive. 
Hair growth supplements are also a great method in increasing hair growth as biotin has been known to expedite hair growth and strengthen it at the follicle, so that your hair stays strong for the long haul. You can also find hair vitamin-enriched serums that you can massage into the scalp, or ingest herbal supplements that thwart things like stress, hair-thinning hormones, and environmental toxins.
Consider Proactive Hair Loss Measures
Even if you do not suffer from male pattern baldness or from any form of hair loss at all, it is not a bad idea to begin fighting hair loss or to try to get thicker hair.
This way, each follicle continues to grow strong, and you might even resuscitate some dormant follicles in the process, meaning you'll have even more hair to show off. You can visit your doctor to discuss prescriptions for finasteride and minoxidil (often called Rogaine as a topical medication).
Finasteride blocks the hormones that lead to hair loss, allowing it to grow undeterred (or with slower advances of loss), while minoxidil increases blood flow and nutrient delivery to the scalp and the hair follicles, making them stronger. Your doctor will help monitor the process and will warn you of any risks involved with taking these drugs. 
Remember to update your hair products
As your hair grows, the texturizing products that were once effective for short, choppy styles may no longer be appropriate. Instead, it's important to transition to lighter products that can be applied to towel-dried hair, helping you manage it during the growth process. We recommend acquainting yourself with hair products suitable for your specific hair type and learning about the distinctions between them.
The ideal products will vary significantly depending on each individual's unique hair texture and density. However, as a general guideline, you should explore smoothing and hydrating creams designed specifically for long hair.
Read and find out more about our 8 recommended Shampoos by our internal trichologist.